Tony Mangione
2 Smethwick Court
Pittsford, NY 14534-9788
585-381-0575
A great new article about Tony and his contribution to the Rochester cinema scene:
http://www.roc55.com/wordpress/topstories/coverstories/taste-of-italy/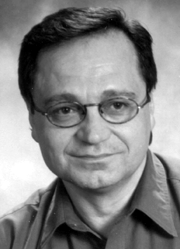 Anthony Mangione is a change agent and coach who trains workers and helps implement lean management philosophies and techniques at companies nationwide. He has extensive experience in strategy, business and financial integration, and implementation techniques at dozens of companies involved in automobile manufacturing, injection molding, sheet-metal stamping, die casting, electromechanical assembly, chemical operations, software, and communication.
Mangione holds a B.A. in financial administration, an M.B.A. in marketing and management, and an M.S. in manufacturing management. He has participated in programs at the Wharton Business School, The Simon Graduate School of Management, the University of Michigan, Harvard, and MIT.
| | |
| --- | --- |
| | A reunion of two of the greatest Bond Villains: Xenia Onatopp and Tony Onabottom. |