Scott Shales
1478 Oakmonte Blvd
Webster, NY 14580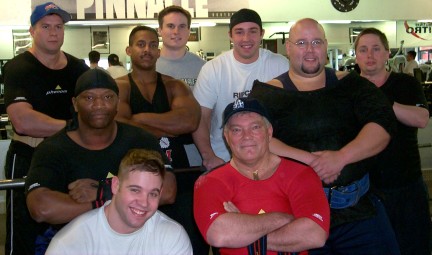 Always the great athlete, Scott is now, at age 58, a championship power lifter!!
He represents World Gym in Webster, New York
"Scott Shales and Cody Bartlett are two world record bench pressers that belong to World Gym Webster, and both are over 55 years old! Congratulations to Scott and Cody, and the many members they have taught and influenced to compete in drug-free powerlifting."