39 Shields Rd
Darien, Conn 06820
203-826-7439
2018 update:
From the Rough, a film produced by Mike Critelli and co-produced by his son Michael A. Critelli, will be airing on BET Network on February 17, 2018, at 7 pm EST, 6 pm CST, 5 pm MST, and 4 pm PST.
2017 update:
Here is Mike in esteemed company: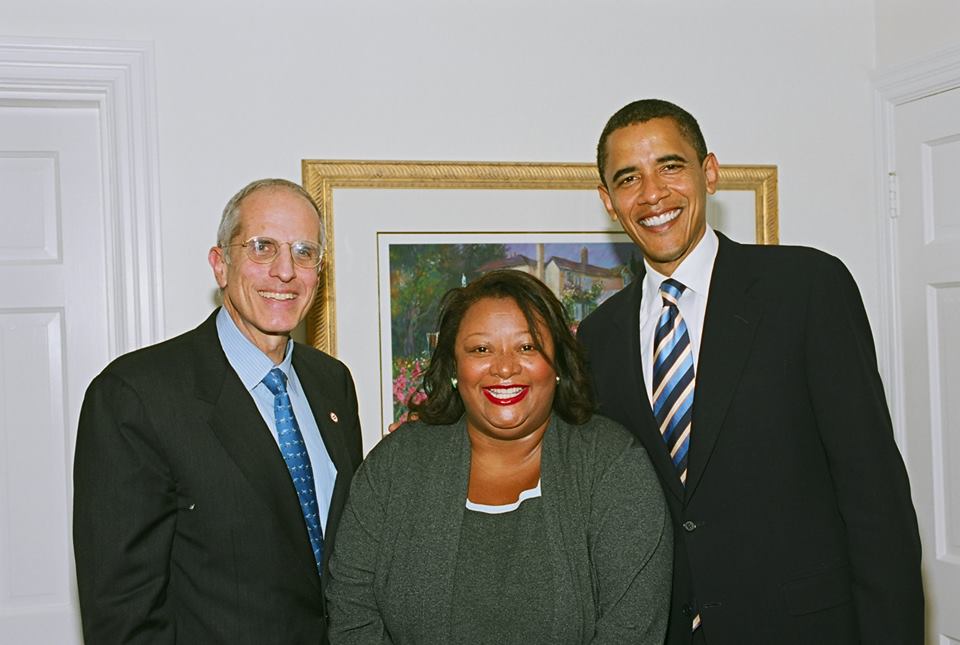 January 2014 update:
Mike has gone from the corporate boardroom to Hollywood, having been engaged since 2006 in a project to produce a full-length feature film.
The film, entitled From the Rough, is an inspirational drama based on the true story of Dr. Catana Starks of Tennessee State University, the first African American woman to coach a men's college team. Mike learned about the story in 2004 from his younger son's chess coach, a white Swedish golfing recruit to Dr. Starks' program, who told him that Dr. Starks also broke new ground in recruiting non-African American international golfers to a historically black college. Mike developed the project, and his son, Michael A. Critelli, wrote the screenplay. They have served as producer and executive producer, respectively.
From the Rough was released in 150-200 theaters around the country on April 18. It has an excellent cast, including Taraji P. Henson, an Academy Award nominee for The Curious Case of Benjamin Button, and the late Michael Clarke Duncan, an Academy Award nominee for The Green Mile. The film also stars Tom Felton, who played Draco Malfoy in the Harry Potter films.
UPDATE: September 2, 2014
Mike Critelli's film From the Rough is now available on DVD at all major retailers that customarily carry DVDs, such as Walmart, Target, and Best Buy, as well as on Amazon, I-Tunes, cable and satellite video on demand, Redbox, Hulu and other web sites that allow for video downloads.
The poster art that will appear on the video on demand channels and on the DVDs is as follows: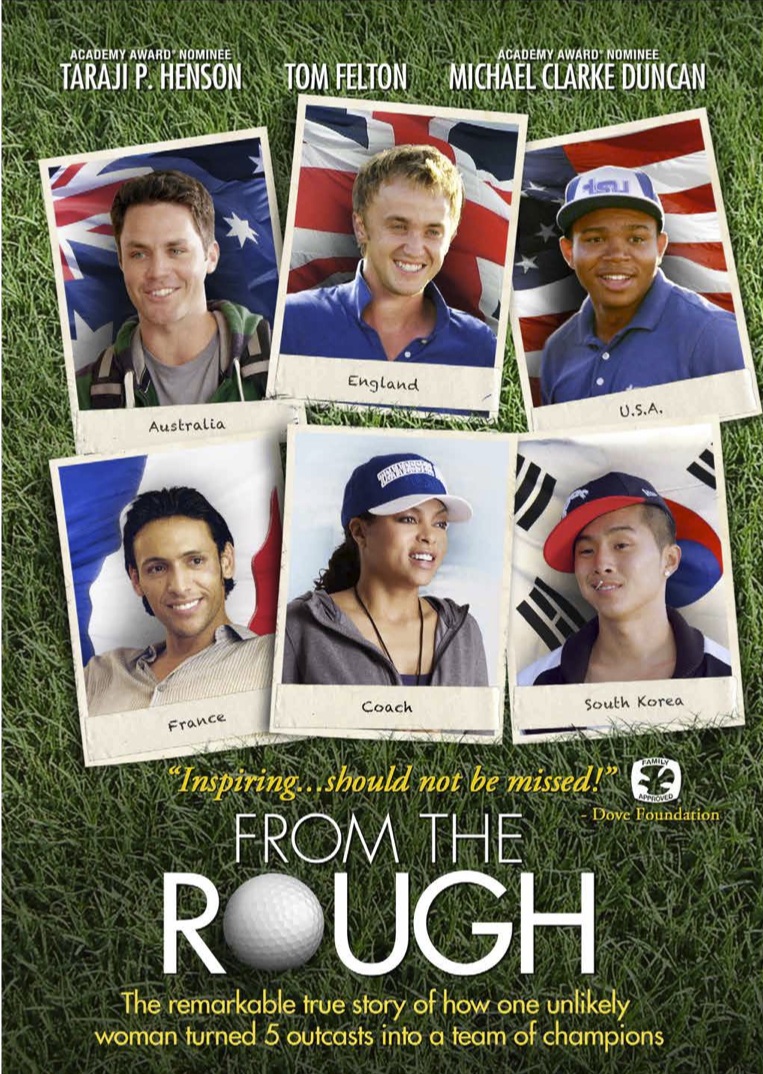 ==========
Mike's notes, Valentine's Day, 2014:
"The following is photo of our children, taken in Bangkok on Christmas Day 2013. From left to right: Katie (21), James (23) and Mike (27). Mike, who wrote the screenplay and assisted in the editing for From the Rough, is a filmmaker living in Los Angeles; James is working at Mighty Hive, an Internet marketing start-up in San Francisco; Katie is a junior at the University of Pennsylvania majoring in neuroscience and physics."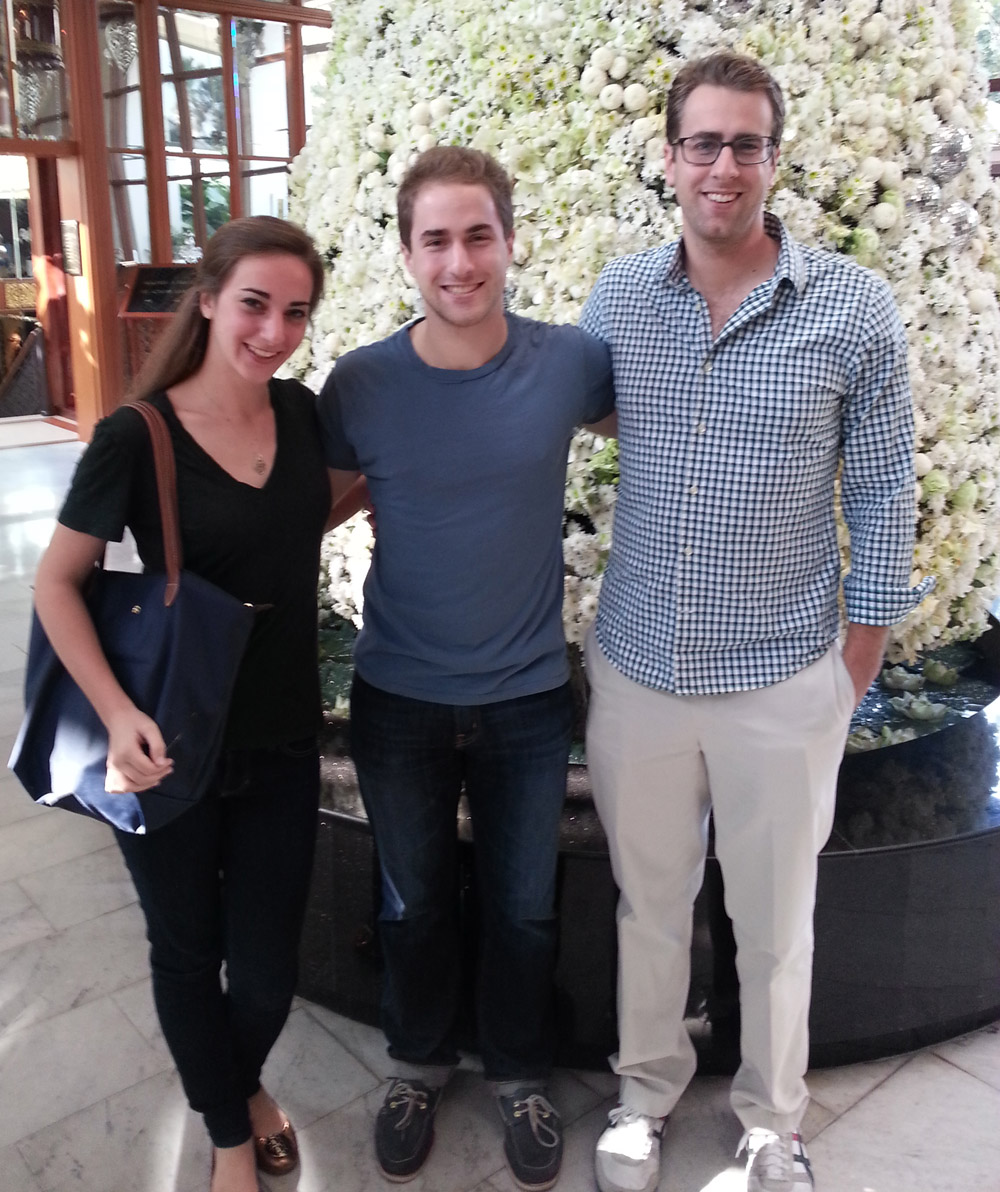 ==========
Mike has now retired from all positions at Pitney Bowes as of February 28, 2009. He formerly held the positions of CEO and Chairman of the Board.
Here is his profile at Forbes.com.
Here is an extremely informative and interesting article which is rich with details about his life.
Recent Pictures: