Lorie Aselin
1367 Northridge Dr
Erie, CO
770-401-9888
lorieaselin@yahoo.com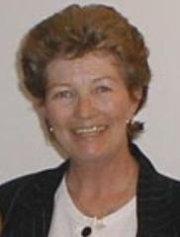 "Lorie Aselin, a member of the Cobb Democratic Party, Cobb Democratic Women, Georgia Women Vote, East Cobb Democratic Alliance, and many national groups."
From classmates.com:
Lorie is from Irondequoit, New York. Lorie's schools include Bishop Kearney High School. Lorie later attended State University of New York at Geneseo (Math, Education) , Finger Lakes Community College (Math) . Music Lorie likes includes Toni Braxton, Mariah Carey, The Beatles. Books Lorie likes include The Hobbit, Star Wars, Lotr. Movies Lorie likes include Feminist: Stories from Women's Liberation, Stargate, The Wizard of Oz. TV shows Lorie likes include Save Harry's Law, Stargate SG-1, Stargate Atlantis. One of Lorie's favorite quotes is:""Always aim high, work hard, and care deeply about what you believe in. When you stumble, keep faith. When you're knocked down, get right back up. And NEVER listen to anyone who says you can't or shouldn't go on." - Hillary Clinton - "
e-mail: lorieaselin@bellsouth.net