RIP 5-16-18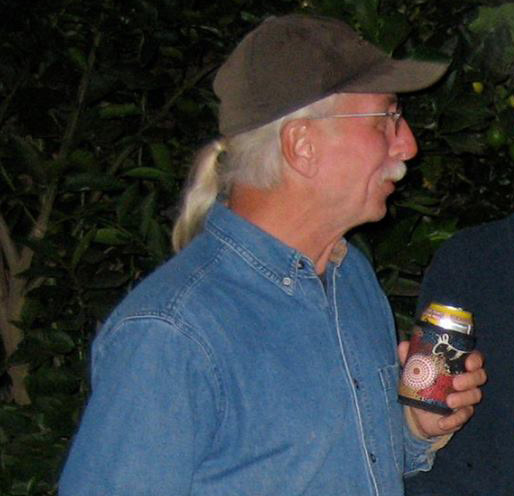 The following was written by Jay in April 2017:
Greetings to All! Celebrate Spring! Celebrate Life!
I'm catching up a bit with many of you I haven't checked in with in a while. I do hope that everyone is healthy, happy, and enjoying life to the max. Living in a land where the clock supposedly moves slowly certainly has no effect on the calendar pages. I'm going to take a little more time to keep in touch with my friends. So here's what's been happening around the Laguna Mountains, Sea of Cortez and Los Cabos since Summer.
Ron came down in July and we fished caught some bonita and tuna. We made our usual trip into Cabo San Lucas to Ramuri, a brewpub, for some suds.
Sean came down in February and we covered a lot of ground in a week. Yes, Ramuri. Anyone who comes to visit can expect to fish and drink beer! He got to surf in warm water and we took Girly (dog) to the Los Barrilles dog show.
Construction on Camino Facil continues daily at a leisurely pace. I have thought of changing the name to Rancho 420 but I'm going to stick with CF (Easy Street).
I have several compost piles and continually work to improve the soil. My vegetable garden has been most productive. The flavor of fare just mere minutes from the earth rewards my effort. I'm currently eating lettuce (4 varieties), carrots, radishes, tomatoes (4), beans, and cucumbers, and have onions and peppers on the way. I swap fruits and veggies with friends in San Bartolo and Los Barrilles. I've got two avocado trees and a lime tree in the ground and am clearing ground for more citrus.
Work on the house continues. Does it ever end? I've started plastering the interior walls and am cutting granite slabs for window sills. I've got to put a second coat of mastic on the roof to cut down on the solar load. That and the shade from my plantings keeps the house comfortable. I'd like to start the tile work in the bathroom before summer is over. Also high on the agenda is construction of my outdoor kitchen. I've been honing my masonry skills. Probably more work than clearing land. The stonework on my patio is coming along nicely. There's a quarry about a mile away and I've been able to get some great raw materials. I dig my sand out of the arroyo and screen it by hand and mix the mortar in a wheelbarrow.
Cows are a constant threat to just about anything green and have poached my yard a couple of times. Bitches. I've put up a several hundred feet of barbed wire, stone walls and log fencing. They are like the velociraptors in Jurassic park, always probing for a weak spots!
I've got such a wide variety of projects underway and in the planning stages that there's no chance of boredom!
Some recent pics are below.
Stay healthy, stay happy!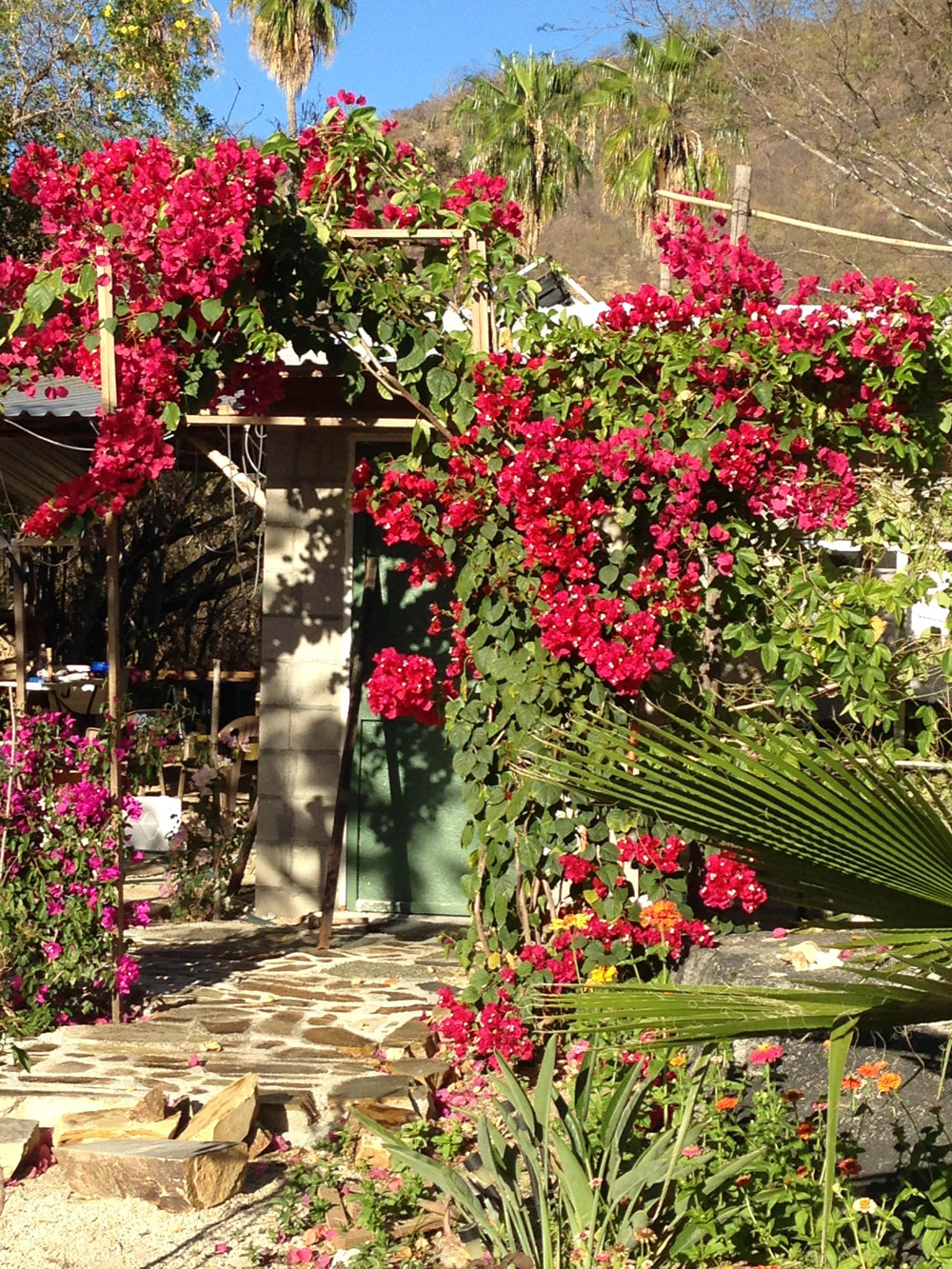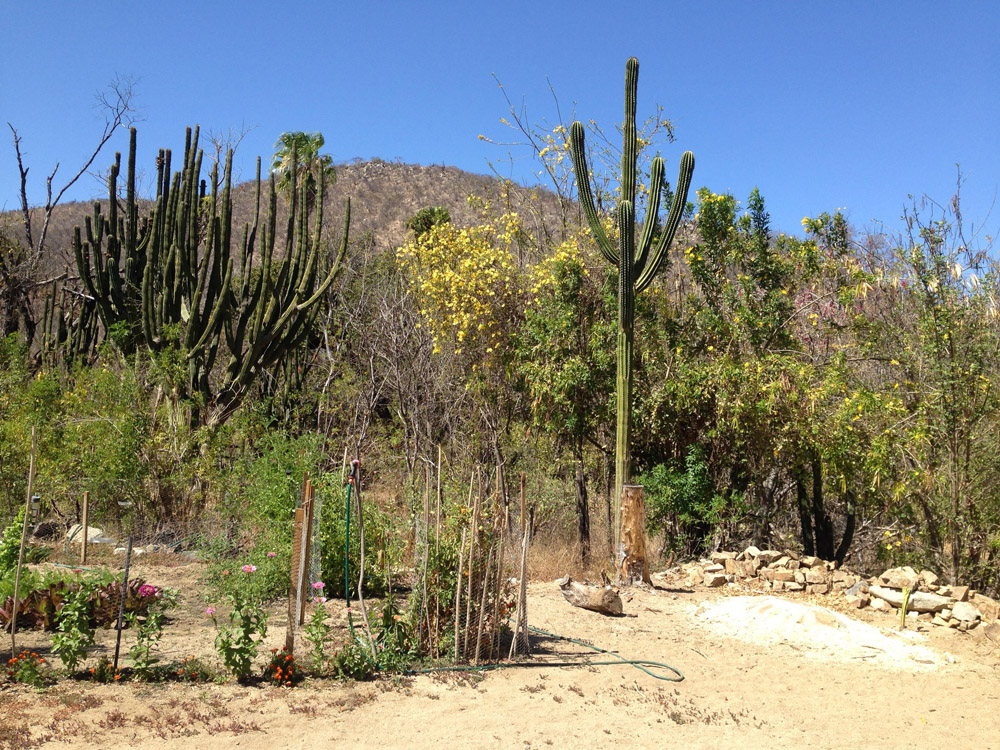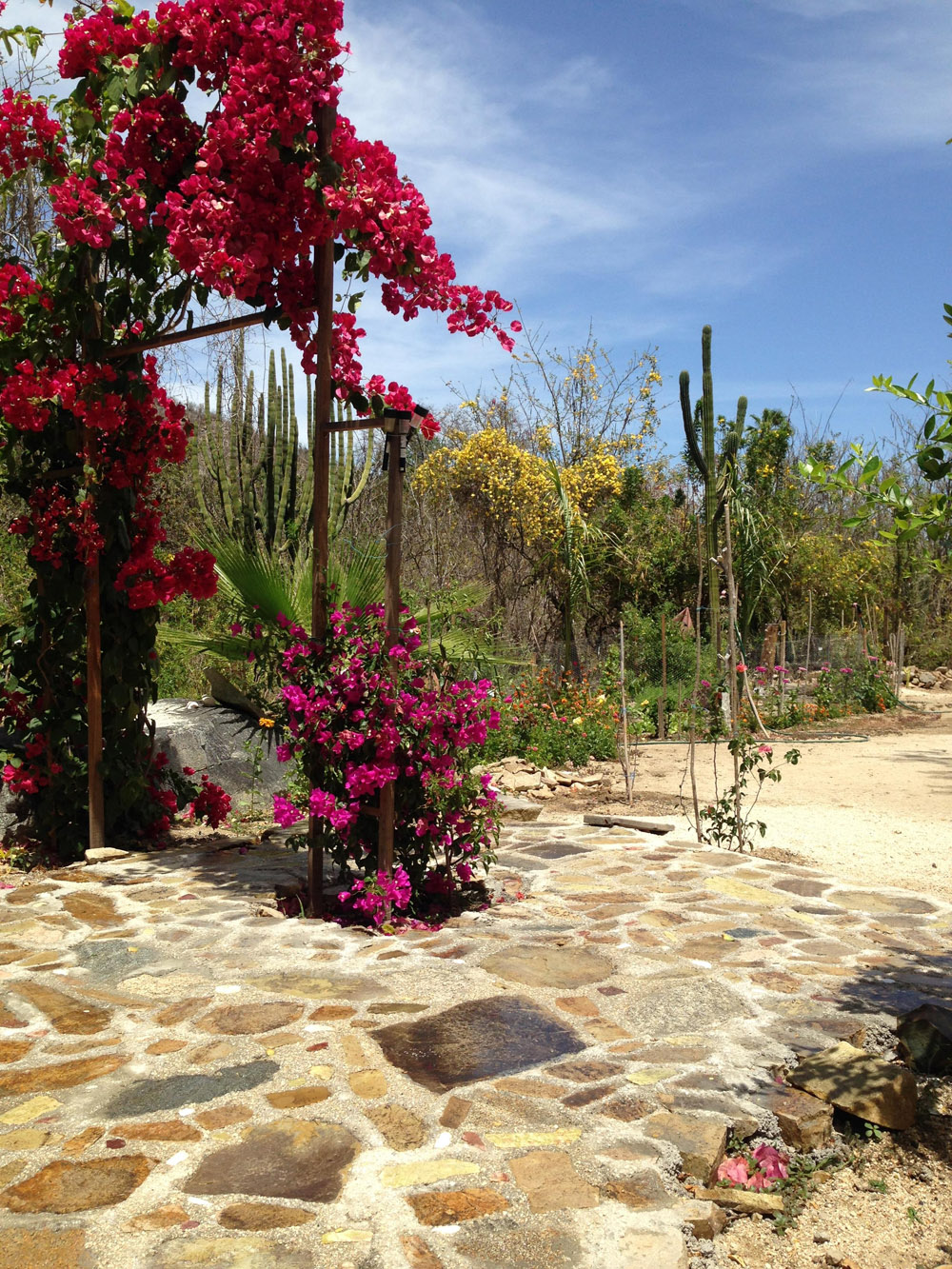 The following was written by Jay in late August and early September of 2016:
I hope everyone is enjoying life to the max. Here's what I've been up to:
I moved to Arizona, Phoenix area, in '77 after Nancy (Isaac) and I divorced. I had left the family funeral business. Too psychologically straining dealing with the survivors. The dead were the easy part; they never complained. Not so now though, with AIDS, hepatitis C, flesh-eating bacteria and Ebola monkeys.
I worked for a large mechanical contractor as shop superintendent leading projects at Luke AFB, Palo Verde nuclear power plant and some r&d with agricultural equipment manufacturers. While at Luke, I was in on developing some of the early modular clean rooms. While in Arizona, I hiked/backpacked/rode horses all over the west including: Grand Canyon (4x), Zion (3x), Bryce, Yellowstone and Yosemite. Many of those trips were with Sean, my only child, who lives in Santa Cruz, and is recently divorced. (He works for Zero Motorcycles, rides bicycles and surfs). I started going to Mexico back then, first to Puerto Penasco at the north end of the Sea of Cortez and then exploring farther south on the mainland till leasing a palapa on the beach near Mazatlan for a couple of years. At that point I was sure I was going to retire in Mexico.
I moved to Fair Haven in '85, remarried, and worked for a variety of mechanical contractors in the Rochester and Syracuse areas. I developed a strong relationship with Clestra Cleanrooms (French owned, US facility in N Syracuse) and led projects from NY to CA. I started EDF Services in Rochester in '91 and sold it in '93. Took the next 15 months traveling and goofing off. I climbed the highest peaks on six Caribbean islands, sailed, snorkeled, fished, chased women, etc. My dad and I spent three weeks ('96) traveling Ireland visiting cousins and places from his youth. One highlight of the trip was the Bushmills Distillery. (During marching season. Whole other story)
Got to Gilroy CA late '98 where Sean was living. He had been at Specialized Bicycles since '04. Once I was introduced to mountain biking I was hooked. What a great way to explore the back country and meet new people! In the following 15 years I logged 40K miles with over 800 miles of altitude gain. All on dirt. I had great support from Specialized, especially their R&D people and owner Mike Synard. I competed in many cross country races including the Sea Otter Classic, 3x, best finish 11th.
I spent a lot of time in the early 80's on the mainland exploring the Gulf, Caribbean and Pacific coasts and started coming to Baja in '91 when the gang violence in Sinaloa went over the top. I had spent a couple of winters in Todos Santos ('08-9) and contemplated starting a mt. biking operation there. I had driven the peninsula over a dozen times looking for my spot. Three years ago as I was searching (almost settled in Mulege), I stumbled into my current location. Always thought I'd end up less than fifty yards from a beach and a bar. Got lucky finding this spot, saved my skin and liver! There are peaks as high as 7,000 ft in the mountains above me and my area is described as an arid forest, but I've measured over thirty inches of rain each of the last two summers, the rainy season. The drive down the peninsula is an adventure of discovery. Too many little settlements on both coasts to visit and remote missions in the mountains at the end of washed out roads. There are many bicyclists that do the ride. They are crazy! The roads are quite good and the drivers are very courteous but there's no shoulder. I tried it for a few miles, too scary. I get down to the Sea of Cortez frequently (45 minutes from home) and occasionally fish, but most of my free time is spent hiking in the mountains with the dogs and working on the house and grounds. I have a hectare fenced to keep the cattle and horses out. I cleared the land and built the house, much of it from native materials, solo. I'm currently working on interior finishes and clearing ground for an orchard. Yeah, it's a ways back on a rough road and I'm off grid, so I have solar panels and my water is from a spring, but I'm glad I made the move. When I go to Los Barrilles, I don't even bother to roll up the windows, and I have no locks on my gate or doors.
I have no regrets other than the fact that building a house cuts seriously into biking time.
Civilization is not that far away. Cabo has gone off the charts. There are more than 50K people now. It's more like San Diego than Mexico, only more expensive. There are two dozen tower cranes disgorging concrete into twenty story hotels at any given time. Penthouse suites routinely go for 10K a night and the airport is overflowing with private jets. There is an outstanding micro brewery, Ramuri, that's one of my stops the 3-4 times a year I go there. I prefer San Jose del Cabo for culture and the Baja Brewing Co. produces some fine ales. La Paz (pop. 200K) is about 60 miles and besides a historic downtown and malecon there's Walmart, Sears, and Home Depot.
I regret that circumstances keep me from joining the reunion. It's a two-day trip out of here to the east coast as nothing leaves Los Cabos till afternoon. I'm also breaking in two new puppies which includes too many hour and half trips, one way, to the vets. And they both get carsick. Not real excuses but I'm so settled in here that I routinely blow off even short trips to Los Barrilles. I do fly to San Diego or San Jose every six months to renew my visa. San Diego is usually an overnighter, SJ is to visit Sean and friends in the Bay Area.