James Yaeger
8 Spyglass Hill
Fairport, NY 14450-4306
1966 graduates (from left) Dan Young, Greg Wroblewski, Jim Yaeger, Dick Thomas: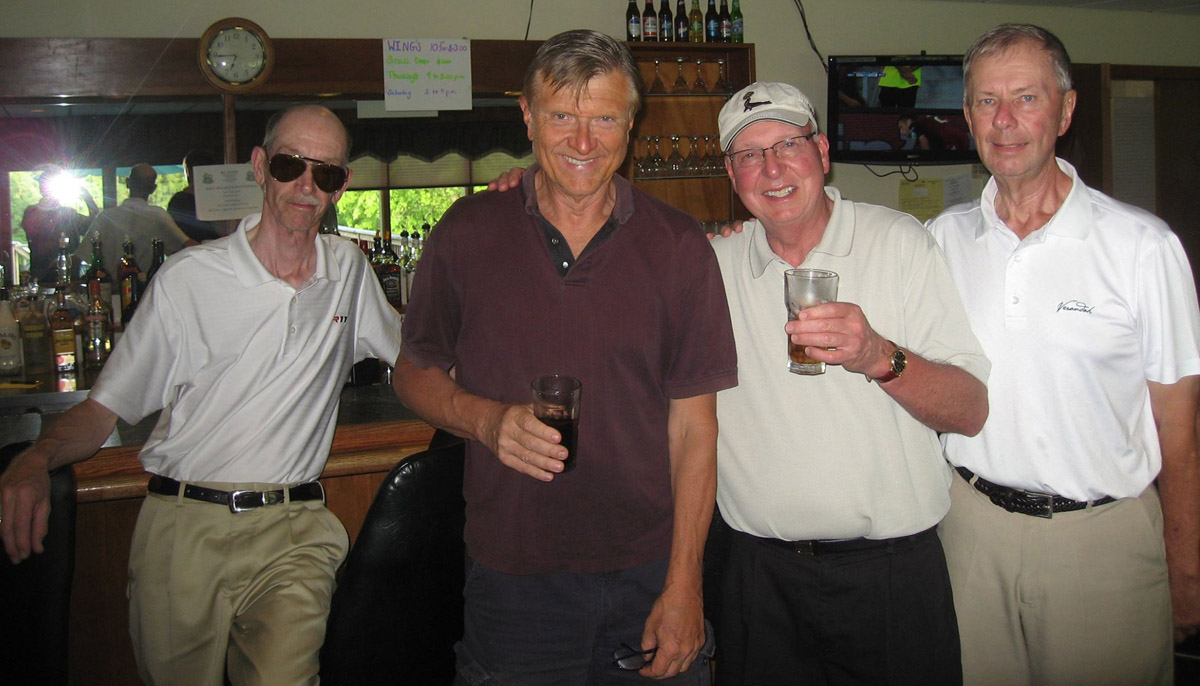 Yaeger's Fine Wine & Spirits
2924 Monroe Ave
Rochester, NY 14618
585-586-4930
If you live in the Rochester area and need to know about wine, Jim is THE man. Period. If you want to have the right wine for any gathering, he's the guy to call for the right answer. And, of course, if you need to get ready for a party, he's your go-to guy.