Fred Bleier
1038 Hunphrey Oaks Cir
Memphis, TN 37120-2637
901-552-8864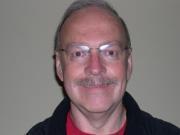 In brief, I am living in Memphis TN, married (wife Julie) with two boys. I retired a year ago as chief accounting officer of International Paper Company, and am now spending time with some charity groups, while also biking, jogging and working out (P-90X program, which I think is really outstanding).
We haven't been in touch with many BK alums, although I have stayed in touch with Rick Brown and Ed Andrews. Rick is in Florida and Ed is in Encinitas California.
I can be reached directly at