Personal:
Daniel Starks
3024 Shallowood Lane
Charlotte, NC 28277
704-543-7236
mailto:starks@carolina.rr.com Facebook
---
professional:
The Starks Training Institute
6420-A1 Rea road, Suite 351
Charlotte, NC 28277
704-392-SAFE (7233)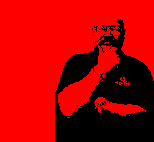 Dan's remarks (July 2016):
I have been "Knighted" into the Knights of Malta, Isle of Cyprus, was nominated eleven times (one win) for an Emmy Award for a TV series for NBC called "Don't Be A Victim", had a role in two movies. "Juawannaman" and "A Tale About Bootlegging", write a weekly column for The Charlotte Observer, and host a weekly radio show on the largest AM station in the USA 1110 AM WBT radio.
Dan's autobiography (September 2016):
I have been in the business of teaching self defense for over twenty five years. During that time, I have helped tens of thousands of citizens to empower themselves to have the correct response when things go wrong. I teach law-abiding citizens to look for the best way to protect themselves. This includes teens, families, students, new moms, singles, and senior citizens. My clients also include agents from the United States Secret Service and F.B.I., as well as officers from state and local law enforcement. I have designed custom self defense programs for prominent business leaders, politicians, celebrities, and sports figures alike. I use my knowledge to help the individual rely on their learned skills, not only to protect themselves from eminent threats, but to walk away with confidence and assurance because they understand what SELF-DEFENSE really means.
I believe in the Second Amendment. My convictions about our right to bear arms are reflected in my ranking as the number one NRA instructor/ recruiter in the country. Locally, in my hometown of Charlotte, NC, I am the past President of the NC Crime Stoppers and the past President of the FBI Citizens Academy. Internationally, I have been a Counselor for the U.S. State Department and was featured on BBC America discussing self-protection with firearms. January 2013, I was invested into an elite international organization named the Sovereign Order of Cyprus, as a Knight in one of the oldest Orders of Chivalry in Europe, an order committed to protecting our society through various skills and expertise. I have been certified to teach the North Carolina Concealed Carry Course and have taught it to thousands of residents of NC since 1995.
In addition, I have hosted a long running news series for News Channel 36 (WCNC-TV) Don't be a Victim as well as Partners Against Crime. The Don't Be A Victim series has helped everyday people by offering them various crime prevention tips and covers a wide range of self defense topics. Partners Against Crime helped stop/solve many local crimes. My series has won an Emmy Award and has been nominated for an Emmy ten times.
Further, I have written a weekly Personal Safety column for The Charlotte Observer newspaper, and I am frequently called upon for my expertise of self defense by various radio stations. I work within the court system as an Expert Material Witness.
Once you become a victim, it's too late. I have interviewed and studied the criminal mind from the pickpocket to the mass murderer and have also listened to the experiences of victims. Having been exposed to both sides, I am able to teach my students through "the eyes of the criminal", empowering one to take a proactive self defense stance. One fact lies true with every victim I have helped: they all said "I did not think it would happen to me." My goal is to prepare people for any potential problem.
Remember, it's your choice….Don't Be A Victim!
Dan Starks Founder and President, Starks Training Institute, Inc.